Establish a lifelong joy
in learning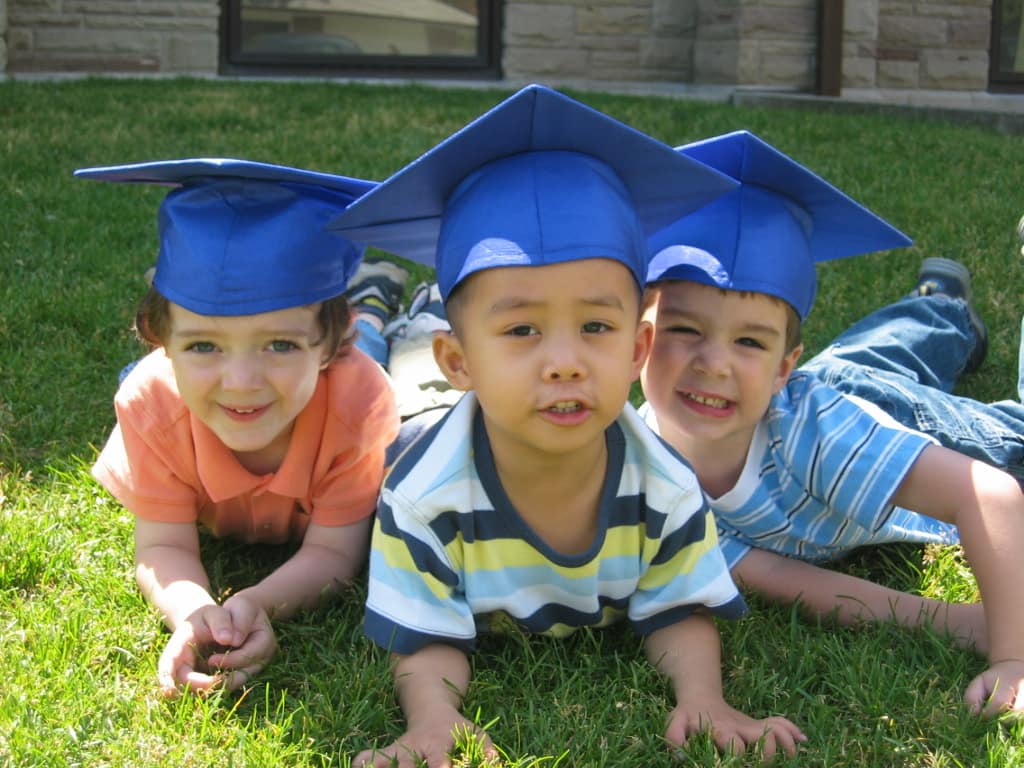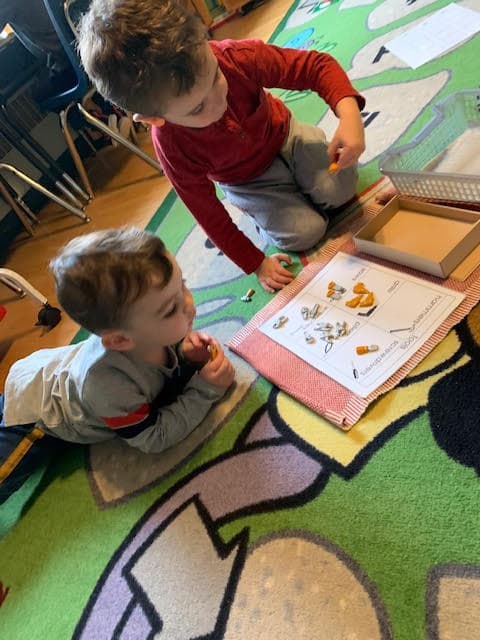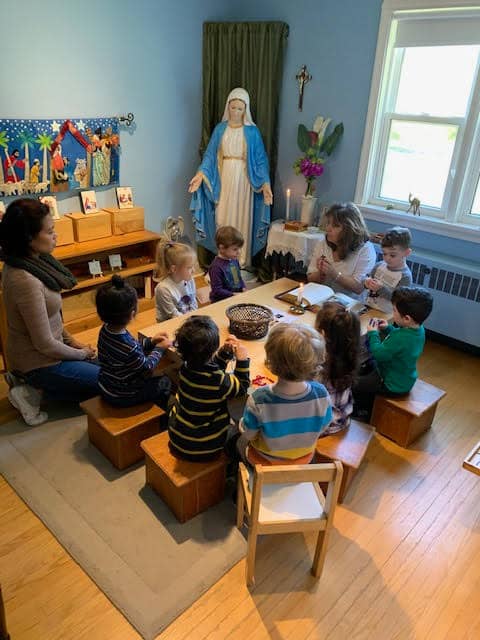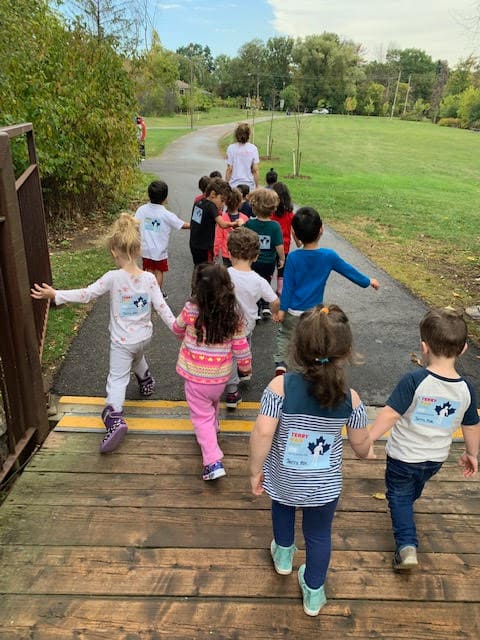 The Shepherd Montessori Private Catholic School provides an intimate, stimulating environment for students, ages 2.5–5.5 years, and extended before & after school programs ages 4–8 years old.
We are conveniently located east of Hurontario, south of The Queenway across from The Apple Market, in Mississauga.
Our school is the only Catholic based Montessori Private school in the GTA; our Catholic curriculum, called "Atrium", is encouraged and supported by the Archbishop of Toronto. We invite and are open to all religions, creeds and nationalities. Here at the school we work as a team with the staff and parents to build a relationship to increase within each child, the early habits, attitudes and skills necessary to establish a lifelong joy in learning.
Our environment is arranged precisely to stimulate independent thinking, encourage physical activity and enrich moral development. We believe that every child should be exposed to some sort of religion, to mold them spiritually and academically. Our aim is to guide each child, helping them to create a solid foundation that will pave a smooth path in our children's tomorrows.
Latest Announcements & Events
Please take a few moments to review our latest news and events. We are continually updating so be sure to check back often. To view a full list of news and events, click here.
"Shepherd Montessori is a very special school, and our decision to send our children there is the best parenting decision we have made thus far. Our son had attended morning nursery school elsewhere a few days per week, but when it was time to send him to Junior Kindergarten, we felt he did not have the motor skills, the attention span, the self-control or social skills to be in a large, full-day kindergarten classroom.  He did not want to put on his own shoes, nor zip up his coat, and while he was pretty good with his academic development milestones, we worried that he was not socially ready to be in a large, all-day class.  We did our research, decided upon Shepherd Montessori, and we have never looked back. Under the warm, consistent care of the DiMichele Family and their amazing team, our son completely blossomed.  He became a "zipper expert" in no time, became better at sharing, caring, reading, writing, and grew spiritually as well.  Mrs. Fariba Naujoks is an amazing educator and put our son on a path to success.  Once he left Shepherd and went into the Catholic school system, his teachers regularly remarked about what great habits our son exhibits.  We know, without a doubt, that the individualized attention and support he received while at Shepherd set him up for success in the school system.  Sending our son to Shepherd for his JK and SK years was the absolute right choice for our child.  In fact, although we did not have the same concerns with our daughter, we subsequently sent her to Shepherd Montessori for her JK and SK years too.  We wanted to ensure she received the same, strong, full foundation for school success as her brother.  Warmest thank you to the DiMichele Family and staff.  We would unequivocally recommend this amazing little school to other parents."

"Dear SMPCS CAMP I want to thank you for welcoming Cameron at your camp last week. Cameron had a wonderful time! He is generally a shy, quiet boy who doesn't say much about his day, but after I picked him up he would tell me about the Lego challenges, what he created, or the games that he played. You certainly piqued his interest in Lego as each day he came home and played with it until dinner. When he woke up each morning he continued playing with his Lego. One night he was even caught playing with Lego by flashlight after he had been put to bed. He has already said that he can't wait to go back next summer and take his younger sister with him. It was very comforting for me to know Cameron was happy and excited to go to camp. Thank you, again, for providing such a positive experience."

"The Montessori program gave them a solid foundation in The three years our girls spent at SMPCS were wonderful. Our girls loved the teachers because they always interacted warmly to them and greeted them every day! They are very nurturing and professional. Academic and social skills. They are doing well in their new school and we accredit this to the Montessori method offered at Shepherd Montessori. They have learned not only how to read and write and count but how to be socially responsible. While the Montessori program enriched their minds, the Atrium nourished their souls. We were very impressed with how much they learned about God through catechetical materials. It is beautiful to see how they have  formed a loving relationship with Christ at such a young age! If you are searching for a nurturing, well-rounded school that offers a place for children to begin their spiritual journey, We sincerely recommend SMPCS."

"I cannot say enough about the wonderful teaching staff and facility of The Shepherd Montessori Private Catholic School. My son has attended The Shepherd Montessori for 3 years. After registering my son with them I have never looked back and have had nothing but positive experiences. They are knowledgeable, caring and go way above and beyond for the children in their care. They provide an incredibly nurturing and educational environment. They teach and model positive behavior such as being mindful of others, self-control, constructively communicating with each other, etc. They make learning fun and interesting. When I show up to pick up my son he is always laughing and interacting with the teachers. They take the time to tell me positive and amusing stories about his day. I appreciate them sharing those moments with me that I miss while at work. I love the fact that they see my son's potential and recognize areas that he needs additional support in. They have accommodated his individual needs and have gone beyond my expectations in implementing strategies and support to keep him happy and help him reach his developmental milestones. I am so happy and thankful to have found such talented, compassionate and knowledgeable people to provide care for my son. The classroom and all other facilities are bright, clean, and very well maintained. My child wants to go to school each day. The results are fantastic. We saw a lot of growth in our son after only a few months and are delighted with how much he has learned and grown by the time he goes off to senior kindergarten next year. He is thoroughly prepared socially, emotionally, and academically. The Shepherd Montessori has played a tremendous role in that preparation. Also, the experience for me as a parent has been wonderful. The teachers are responsive to questions and concerns, they communicate well with parents, they follow through on things, and they have effective ways of solving problems. We highly recommend The Shepherd Montessori Private Catholic School. Thank you for everything you all do!"

"Shepherd Montessori Private Catholic School is God's choicest gift ever to our child! 
 
As parents, it makes us feel good when our child gets excited to find items at home for her Friday "Show and Tell". We know she is learning and is having fun in doing so.
 
Since our child has been attending Shepherd Montessori, our worries were put behind us. As parents, there is always the fear of leaving your child in the hands of others. With the staff at Shepherd there has never been any such thoughts, the staff are great and our child has grown with all the rest as family. We would highly recommend this school to anyone seeking care and a sound Spiritual nurturing.
 
We would like to take this opportunity, to express our gratitude to Shepherd Montessori. We have been extremely pleased with the care, guidance, knowledge and understanding we have received for our daughter over the past year. The school has done a wonderful job in teaching and helping her in expanding her knowledge in all areas. They also continue to work on manners and respecting others, and dealing with others. They also realize they are still children and need to have fun and they supply wonderful activities throughout the whole year that makes it enjoyable for her, and the other children. Staff is exceptional in keeping parents informed and always keeping a smile on our daughter's face."

"We truly believe that Shepherd Montessori was the foundation for our first child to excel in her class currently. Both in regular curriculum education and in Catholic faith our daughter has buildup the essential skills necessary.   We are very proud of our daughter's achievements and thankful to Shepherd Montessori's commitments.   We chose the right school at the right age to give the best for our child. We have recently moved and we still cannot find a school with the same catholic faith to our second child that is similar to Shepherd Montessori who could provide the same foundation"… we truly believe that Renate had the best opportunity at Shepherd Montessori and the foundation she had while at Shepherd Montessori led her success to her best reading level, math and literacy skills.  Currently, she is in grade 1, but I was told by the school that her skills are at grade 2 / 3 levels.   We wish we lived closer so we could have the same thing for our son."

"I truly believe attending Shepherd gave Isiah the confidence and the ability to audition and be successful on 5th Grader. Shepherd Montessori's amazing program + religion+ structure/consistency + your family love was the winning formula."

"As parents of young children, we are very aware that the choices we make on behalf of our children will impact them for the rest of their lives.  It is for this very reason that my husband and I sent both our children to Shepherd Montessori Private Catholic School.  SMPCS has everything a parent could ask for in a child's first school experience.  This is a place where the highest standards of education are practiced daily and where all the children are treated like family.  From nurturing, caring, patient teachers; to a gentle, child-centred approach to learning; to a faith-filled Catholic curriculum which permeates all aspects of the school day; to a fun-filled, friendly environment in which every child is valued for being the unique individual God created them to be :  Shepherd Montessori Private Catholic School truly has it all!"

"The moment I walked through the doors at Shepherd Montessori, I knew and felt immediately that this was where I would send my child. It was impeccably clean and inviting; the staff were kind and welcoming. This has remained consistent since the first day I sent him almost three years ago. Our son has grown and developed in ways that still leave me in awe. Although Lorenzo is only three he is kind and understanding beyond his years, something I attribute to the strong values in place at the school. The way he interacts with his peers is admirable. Lorenzo's  ability to communicate and his overall knowledge in all academic areas has never stopped growing. I feel confident that when we are ready to move Lorenzo, he will be armed with the social skills as well as the academic foundations to excel in any classroom. Lorenzo loves all the staff at Shepherd Montessori, as he expresses to them daily. There is always a fear of leaving a small child for the first time, but I was quickly put to ease by the warmth shown and the development our son has demonstrated. I will continue to recommend Shepherd Montessori and want to extend my gratitude to all the staff for playing such a pivotal  part in our son's life."

"We have had two of our sons attend Shepard Montessori Private Catholic School and we have been so happy with staff and their program. Our youngest son has started in the morning program and the transition has been successful. He enjoys his school and teachers. It is a kind and loving environment. I have and would recommend Shepard Montessori to any parents looking for an educational loving environment. Thank you for all the care, love, and dedication you have provided to all!!!!"
The mission of the Shepherd Montessori Private Catholic School, together with each Family and with our Church, is to provide a Spiritual Catholic Education. Our responsibility is to "follow the child while preparing the environment"; observing and meeting the child's real needs. This will develop the intellectual, emotional, social and physical capabilities of each child, in order to live a full life by meeting the challenges that lie ahead and enriching the community as a whole.
In 1987, our school began with only a Saturday program, teaching simply catechesis to a small number of children between 3 and 6 years of age. Today we have a rich community of students with diverse abilities, interests, cultures and needs. The curriculum we offer is internationally recognized and implemented in schools globally. Shepherd Montessori P.C.S. is licensed under the Day Nurseries Act, registered with the Ministry of Education. We are recognized as a leading Montessori school in Canada. Shepherd Montessori is a small, independent Montessori school which has been in existence since the year 2000. All of our staff members work hard at providing a family-like atmosphere for all of our students.
Contact
Our school is located at:
2246 Camilla Rd.
Mississauga, Ontario, L5A 2J6
905-279-0011
For general inquiries please contact: